Cant beleive im about to post this, im playing with fire here but here goes...
Most of you by now have seen Project No.2 - JR120 Turbo Piazza that will become my new daily -
http://www.ozisu.com/forum/viewtopic.php?t=342
And, more recently, my current daily driver, E36 318i 5speed -
http://www.ozisu.com/forum/viewtopic.php?t=370
So i thought it might be time to introduce you to my primary money spender [besides the Mrs] and main project. Under the new Isu-forum rules im allowed to post it
Yes, you guessed right, its a bloody Gemini.
1976 TX Gemini Coupe. Being a 76 model its pre-emissions which is an absolute god-send in terms of engine mods. More about that later. She started life as a bit of a curious mix - the colour [Atlantis blue] along with the interior trims, tail lights and window chromes suggest its a TD SL\E while VIN numbers say TX. Either way, its all legit and not pinched. Not that anyone would rebirth a Gemini these days, they arent worth fuck all...
Started off as a $25 rolling shell [$25!!! CUMONNNN!!!], i was building a TC Coupe at the time and the old man convinced me this was a better shell. He also had the task of convincing mum but that was a different story. As youd expect the shell was far from pristine but all in all it wasnt too bad. Rust was confined to the rear 1/4, boot floor, chassis rail [EEEK!] and battery tray area. Stripped bare within 2 nights and it was off to the panelbeater.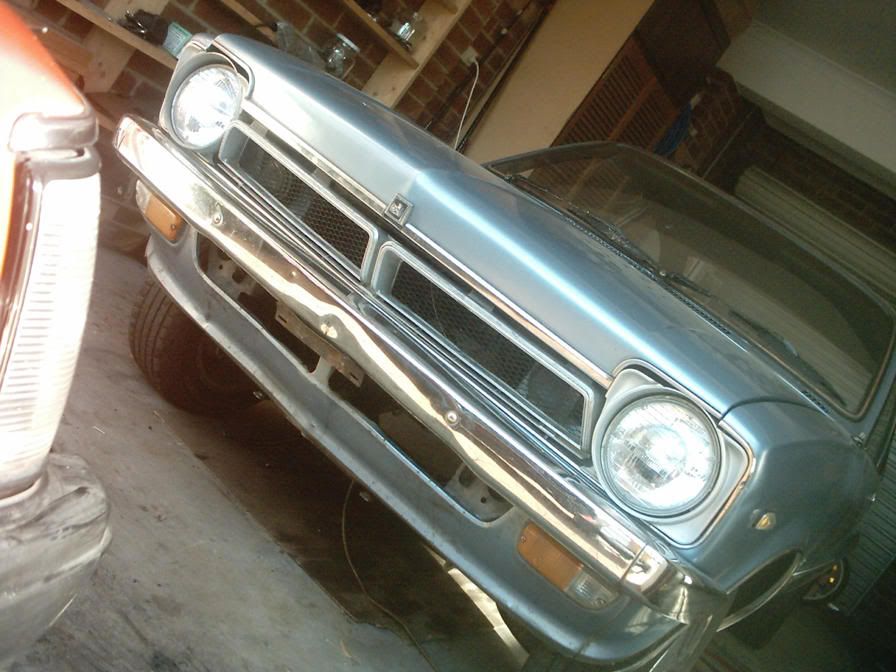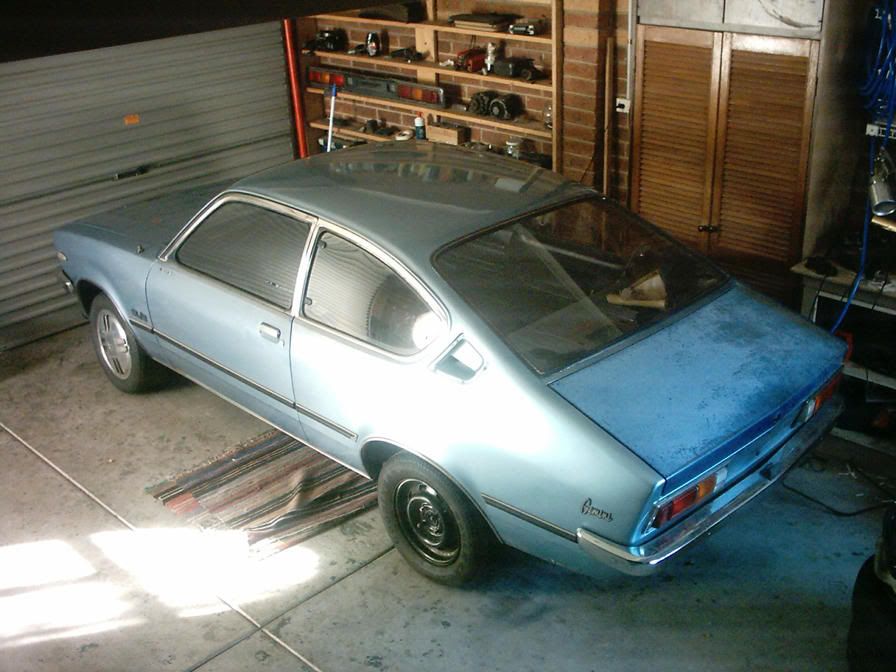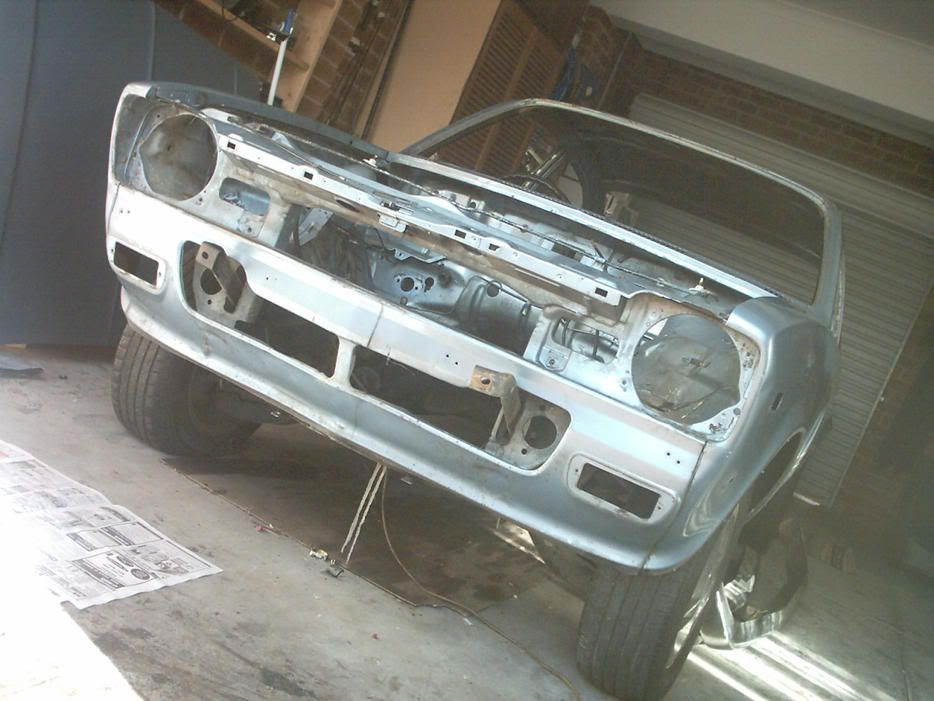 Once there, they wasted no time cutting and welding rust and basically returning the shell to factory-spec straightness. Boot lock, antenna and 1/4 panel indicators were shaved, beaver was modified to accept TX tail lights and it was ready to paint. Hit with highfill, sent off to an oven and hit with 2pack PPG Daytona Blue, off the Nissan 350Z. Paint set me back close to $800 alone!!!!!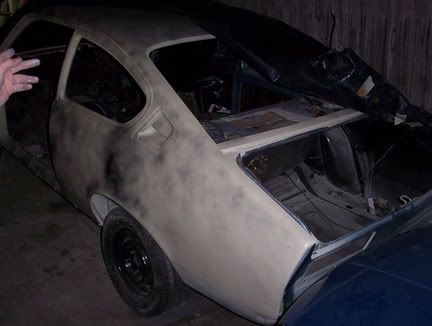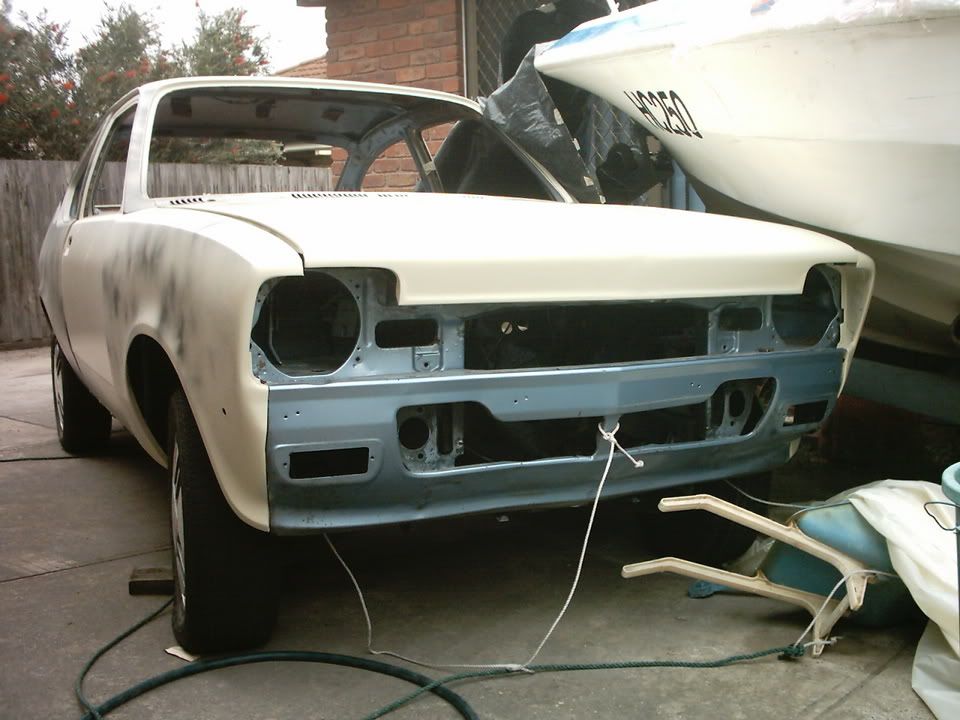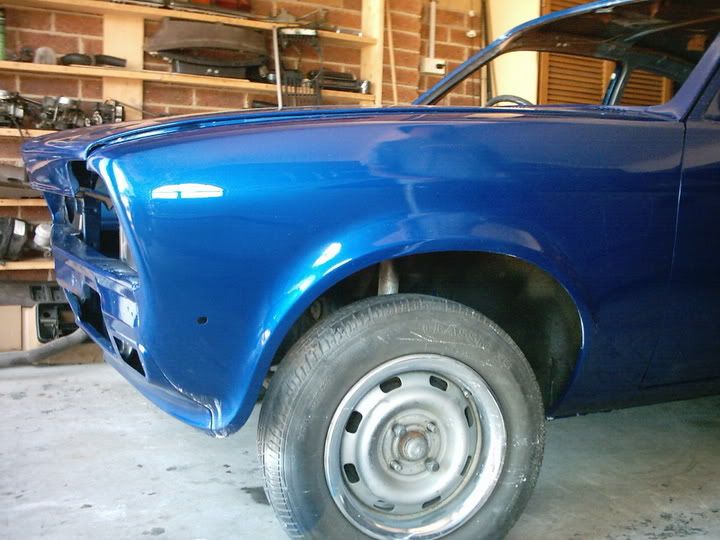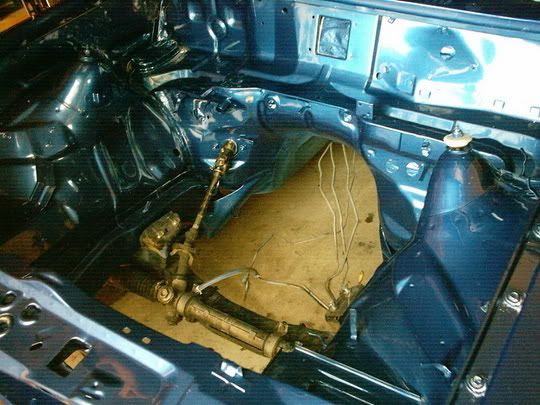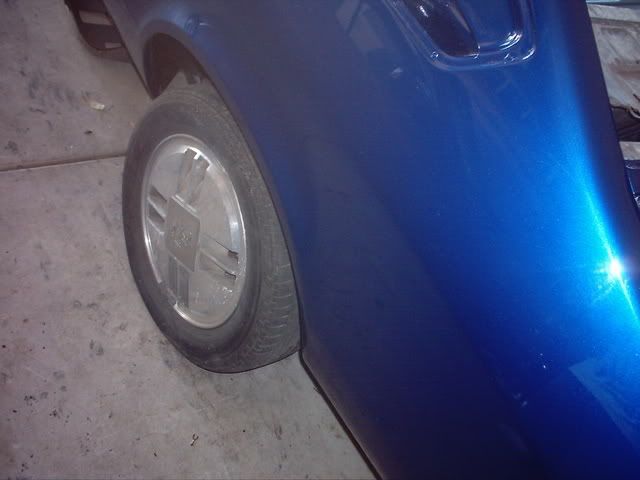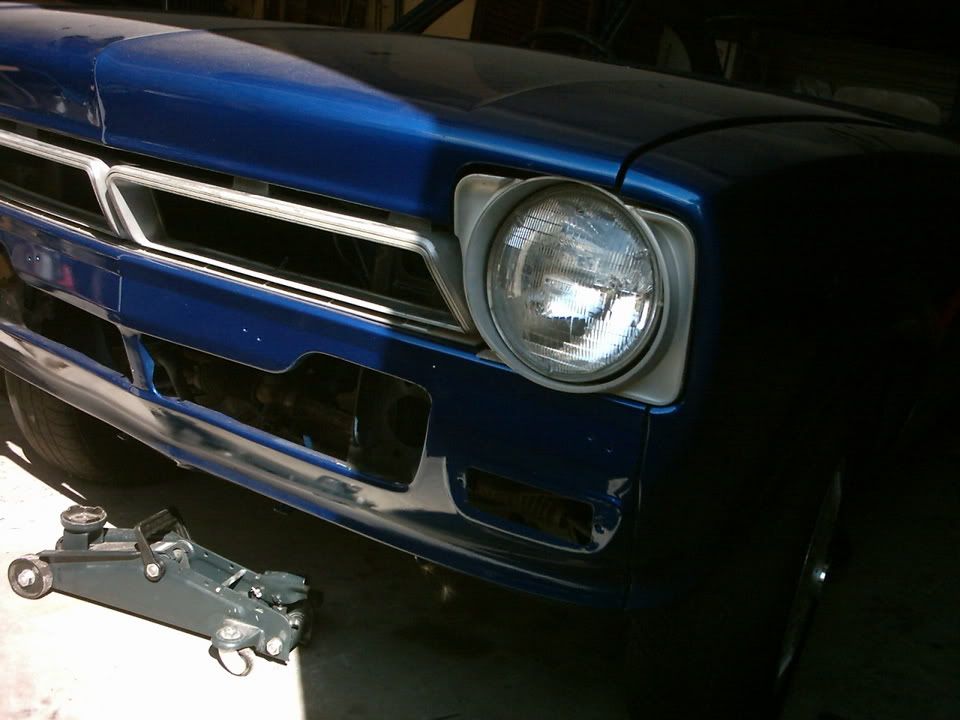 Then she got stuck in a rut. No cash, too many projects, did i mention no cash? Only recently have i actually bought something for the thing. So far, engine management is taken care of. A mate has an RA23 Celica with a 1GGTE under the bonnet, decides out of the blue if hes going to engineer it with the standard ECU he cbf changing it again so his just going to run an interceptor style ECU. So guess who got first dibs on his previous ECU?
EMS DualSport QI4 V0.602 Fuel/Ignition ecu, handcontroller, wiring loom, sensors AND a Crane Fireball LX91 coil at a price too good to refuse. The Piazza's front tyres will have to wait...
The Gem will have to wait abit longer for anything more though - Im owed abit of money by someone, so once that comes in shell get some more treatment. Once that comes in the crossmember gets dropped and fitted with:
-Competition engineering VT hub adapters, 330mm Group A Discs, VT/X Twin piston calipers
-Whiteline custom made springs, Koni adjustable shocks, new bushes and a larger Whiteline adjustable swaybar
-Paint crossmember and A arms in GMH Gloss black
I should still have change left to buy my mates Borg Warner 28spline diff out of a VL Calais Turbo. The 3.45's will be thrown in the skip and replaced with R31 Skyline Auto 3.89's, a *new* LSD Centre [~$600 mark], shortened housing and axles, Rebuilt calipers and new discs. That too will cop Konis, new bushes, custom springs along with the mandatory [to fit the diff anyway] fabricated upper and lower arms. However, instead of the adjustable panhard rod ill be going a different route - Ford EB Borg Warner rear cover which utilizes a Watts Link setup. That should comfortably eat up 3500-4k which leaves me with abit of cash to start the interior.
The car already has Piazza front buckets [and no, i didnt wreck the Piazza, someone else did] which i grabbed for $25 off the original owner - bargain! Car has the aforementioned TD SL\E full length trims, along with the hackjob attempt [again, previous owner mannn!] at fitting a TF/G Dash. The whole 'kit and caboodle' [always wanted to use that phrase] is being trimmed in Beige/Tan leather and suede. It helps having a mate whos parents own a furniture and reapholstering joint.
By now im running out of breath, but i must continue - im yet to mention engine/driveline. Currently im down to one of two motors - G200 SOHC, or....4ZC1. Before anyone jumps the gun, no i wont be killing a Piazza - i love the bloody things. Ill be killing a Shuttle. No one cares about them. And as for the engine specs? Secret

Lets just say she should comfortably smash the 200rwkw mark on less the 20psi, while still having a useable power curve [fullboost should be about the 3500-3700 mark]. Only drama now is Gearbox. Gemini 5speed wont cut the mustard, Piazza 4Z box isnt the strongest [or most availible] thing in the world so im down to a shortlist of three - one realistic, two very expensive but ultra-tough. Ones the later model TF 4ZE1 5speed which will bolt to the 4Z/Gseries block. The other two require custom bellhousings - Tremac T5 [VT 5L, round the 1200 mark] or an S15 6speed [only begining to be "affordable" now, round the 1500 mark]. Better hope i dont kill one of those.
Sorry for the rant, this car rarely gets any attention and now that i pulled the cover off it for the first time in 6months im in love again.
Nick-